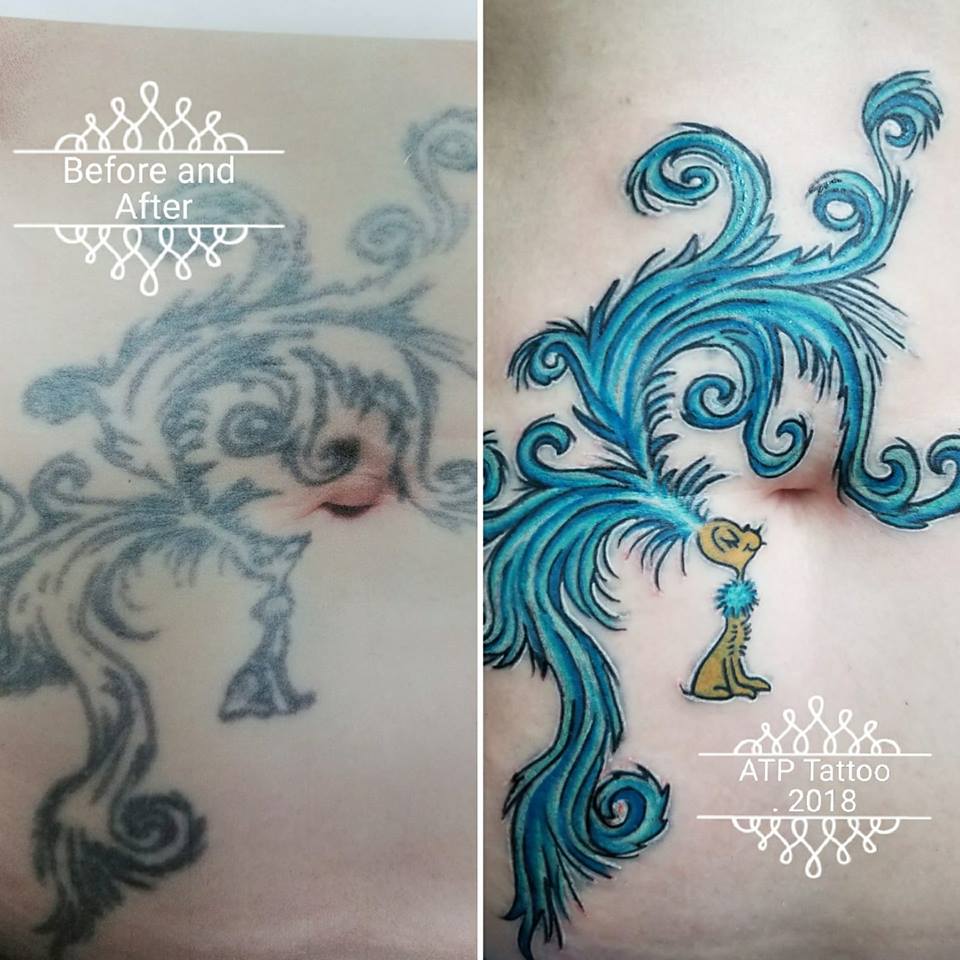 redo/rework of old Dr Suess belly tattoo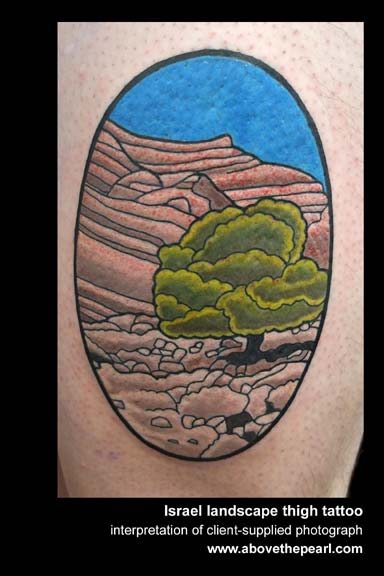 My client brought me a photograph of an Israel landscape from his travels. I made this interpretation and translated it to a tattoo.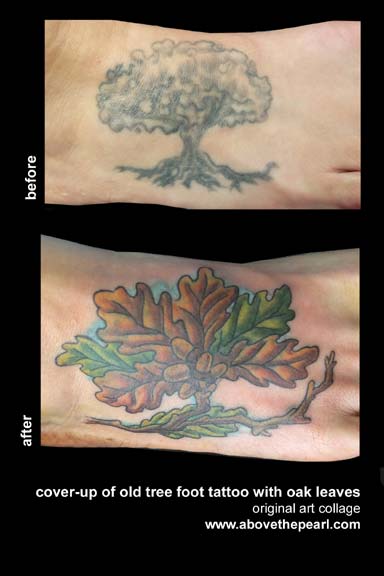 cover-up of old tree tattoo on my client's foot. She said it was supposed to be an oak tree, but ended up looking like a mushroom cloud. So, oak leaves, acorns,  and no more atomic bomb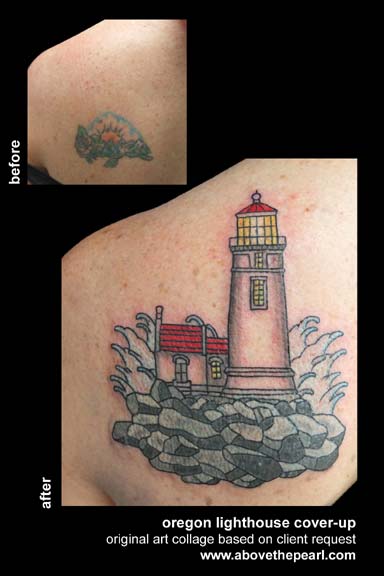 client wanted her old tattoo covered up with a specific Oregon coast lighthouse.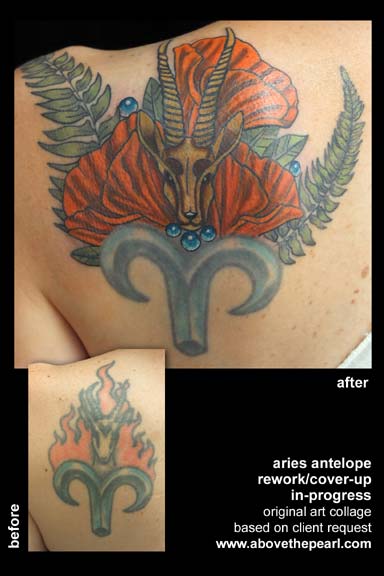 Client wanted to change her rebel teenager tattoo into something more feminine and appropriate for who she is now. It was originally supposed to be an Aries sign with an antelope and flames. In her words, "it ended up looking like a demon goat." She wanted ferns, a new antelope, and California poppies. The Aries sign rework is the next step in the transformation.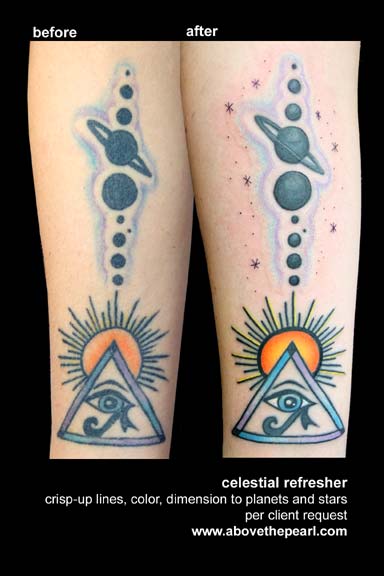 rework and refresh of this tattoo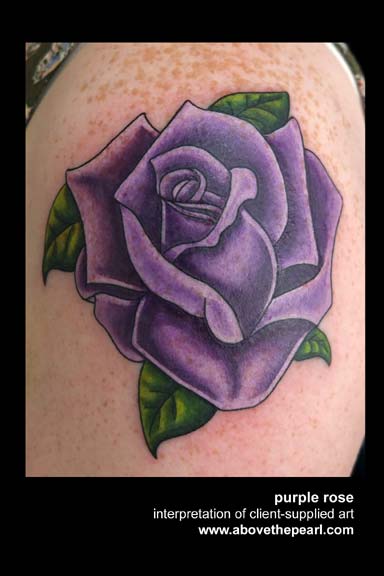 Client brought me a picture of a rose. Wanted it purple. so, here is a purple rose.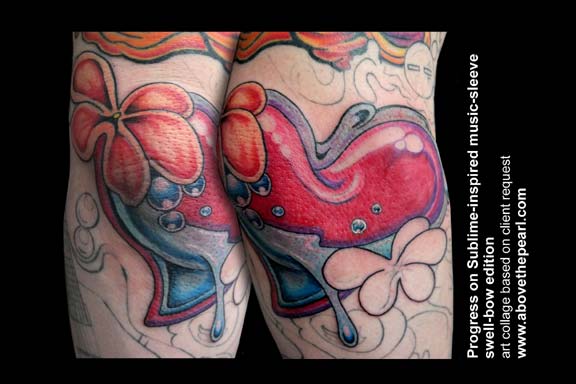 More progress on the Sublime-inspired music sleeve. Swell-bow edition. Youch. He sat like a champ. Chipping away on this epic full sleeve…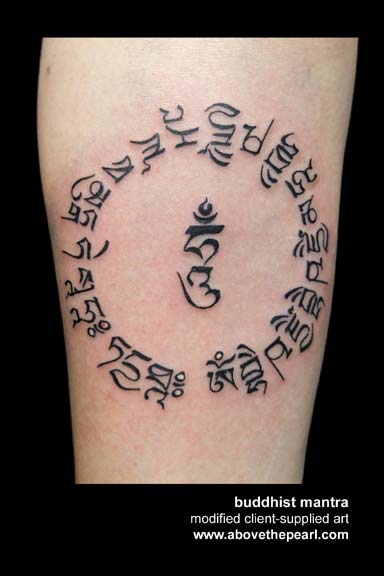 Buddhist mantra on my client's forearm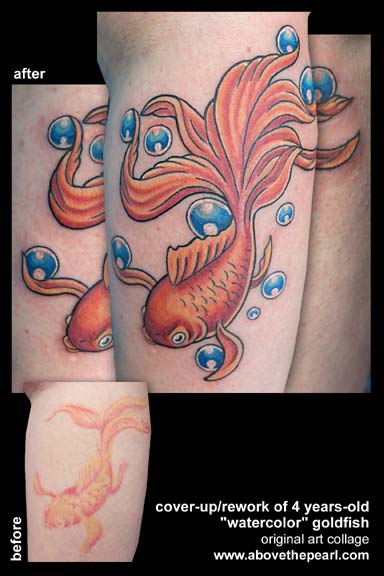 Rework/cover-up of a relatively new goldfish tattoo. This is what can happen to the currently popular 'watercolor' tattoos (or tattoos with no outlines) especially in high sun-exposure areas of the body. Outlines stand the test of time…Bold will hold.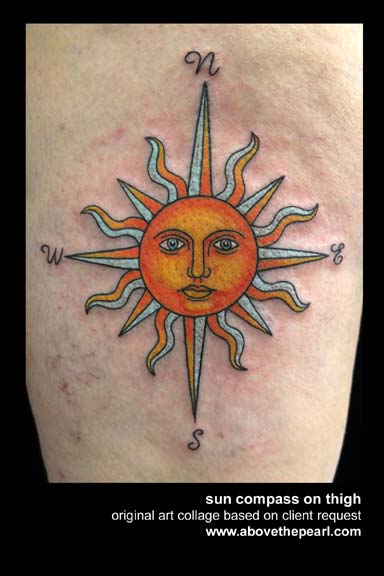 Lovely thigh sun compass…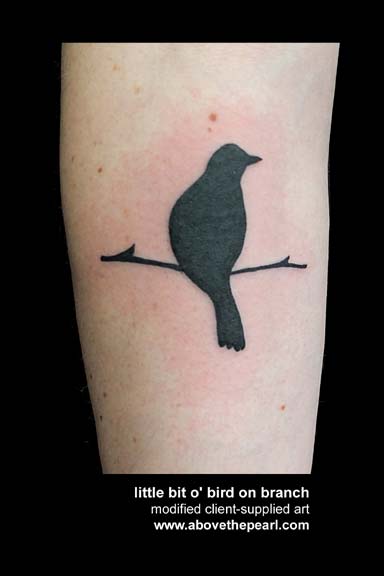 little bird memorial

hummingbird memorials for a family member who recently passed.