Here are some tattoos form the past week…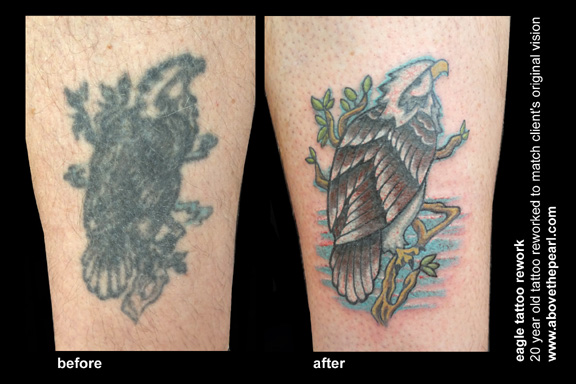 reworked 20 years old tattoo. Reworked to match the client's original vision of the eagle overlooking the ocean.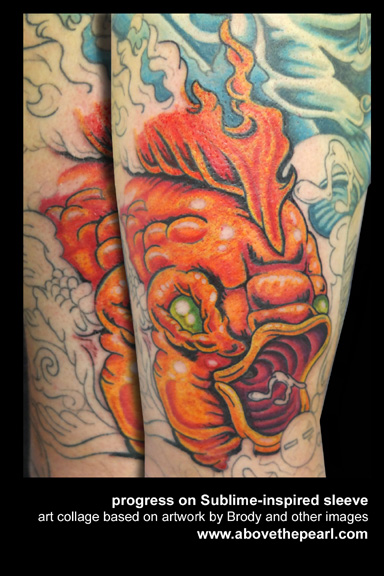 progress on the Sublime-inspired music sleeve

northern lights tattoo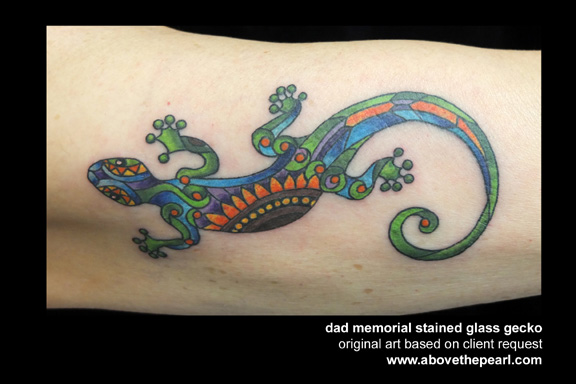 stained glass gecko memorial tattoo. my client's father was a stained-glass artist.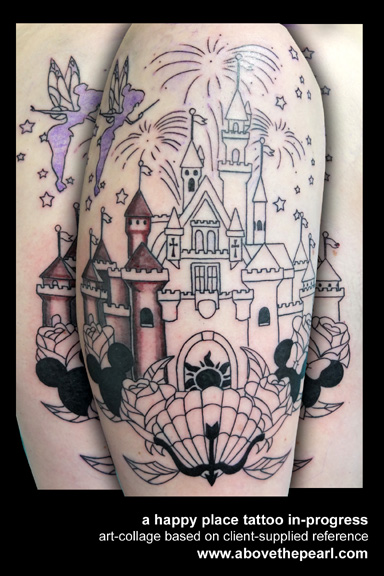 a happy place tattoo in progress. client brought me bits and pieces and symbols of her favorite movies.