Here's some of the stuff I have been working on.
Some in progress, some complete.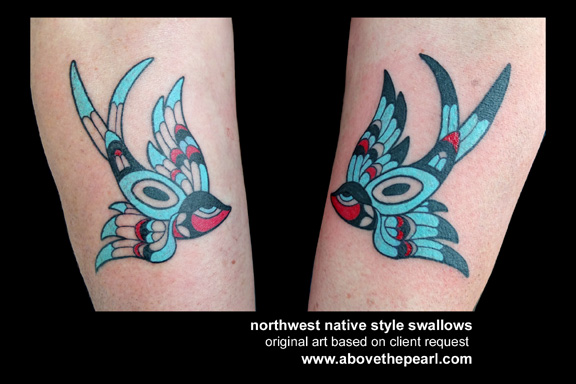 Northwest Native Style Swallows.
My client wanted to merge old school tattoo with Pacific Northwest Native style art.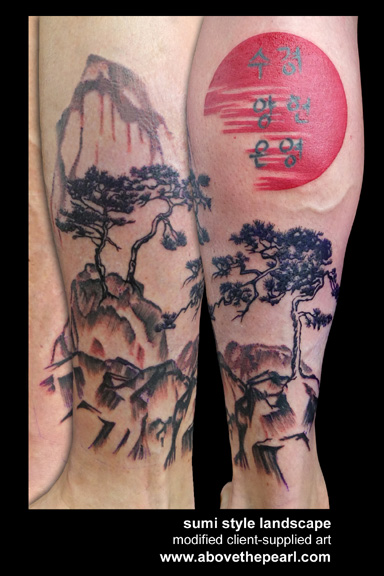 Client wanted a Sumi-Style Landscape, incorporating his old tattoo of Asian lettering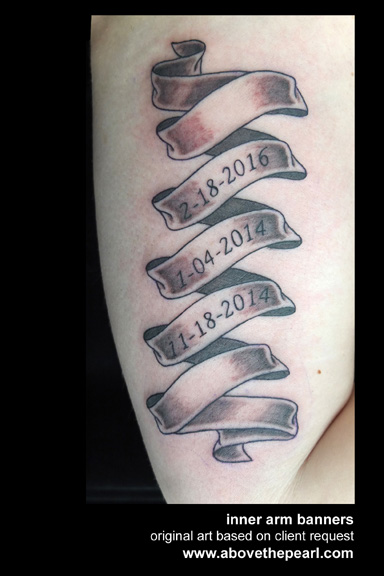 Client had originally come to me wanting a family tree made out of dates, but to fit in her inner arm, with room to add two more dates for her future kids. We collaborated to come up with this solution.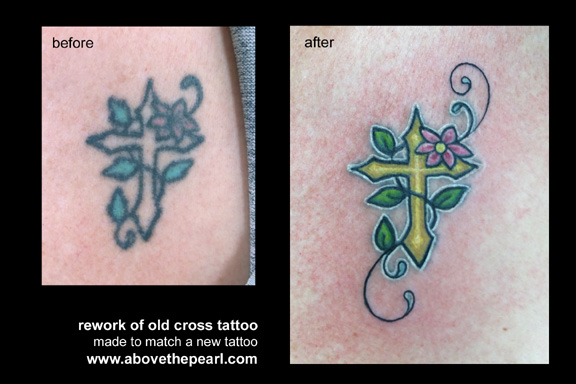 Here is a redo of an old cross tattoo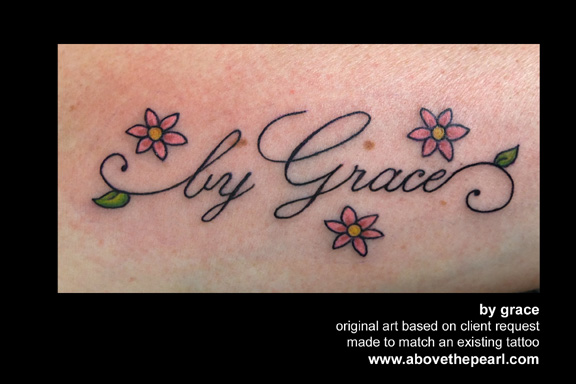 This "by Grace" tattoo was done to match the cross redo. Client picked the font.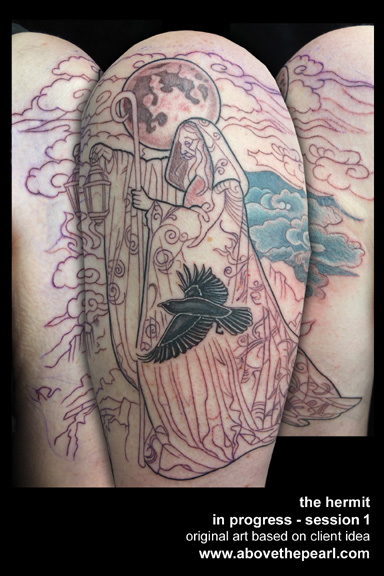 The Hermit tarot card. My client brought me in a poster and multiple references. We collaborated, and came up with this solution. This is session one, black and graylines. Looking forward to seeing it come to life!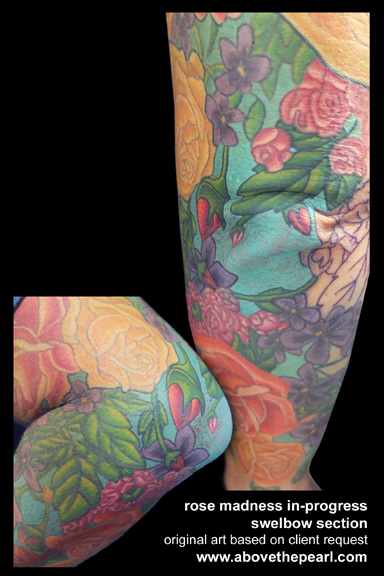 Continuation of the Rose Madness Sleeve. We did the sw'elbow part.
ouchy! She's a trooper!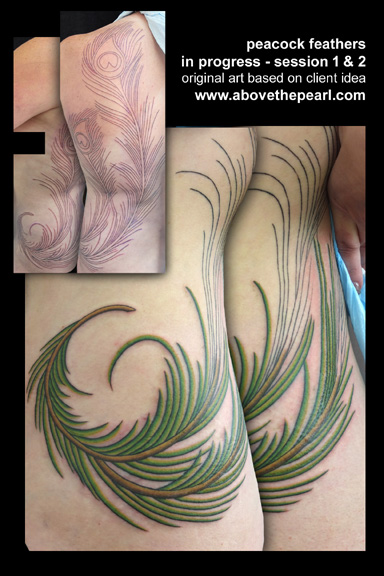 This Peacock tattoo is my client's very first tattoo. This lady sat like a stone, and totally kicks-ass. We did the base outline the first session, then started fine- tuning and adding color. More session to come!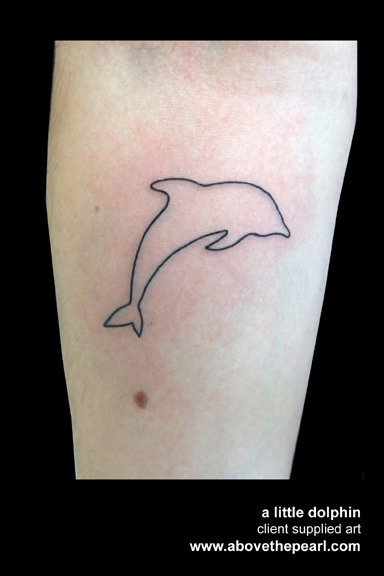 Big or small, I love them all. This little dolphin tattoo was also a first tattoo.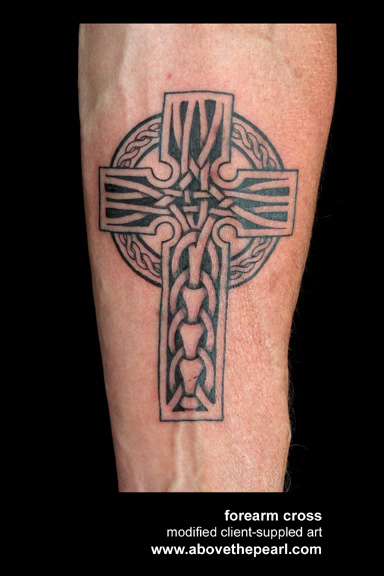 My Client brought a photo of a sculpture, for me to make a drawing.