tattooossss for youuussss….
Finished up a big sleeve-piece, and a beloved kitty memorial.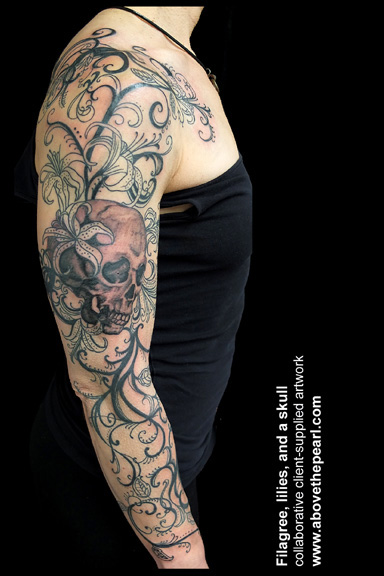 Filagree, lilies and a skull tattoo. My client supplied the artwork that was drawn by her friend. I adapted, fit, and installed the pattern. Many sessions, fun to do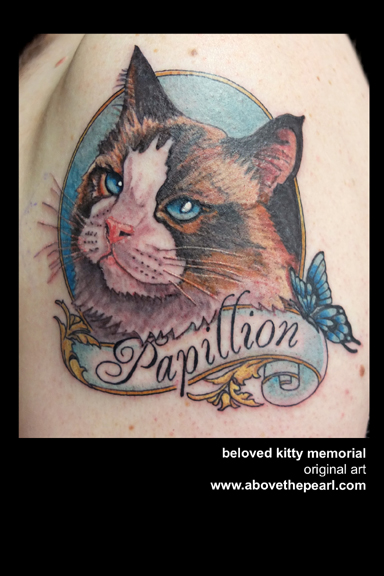 My client loved his kitty. I feel honored to have been included in his grieving process.
I don't normally do portrait-style work, so this was a challenge, and a treat.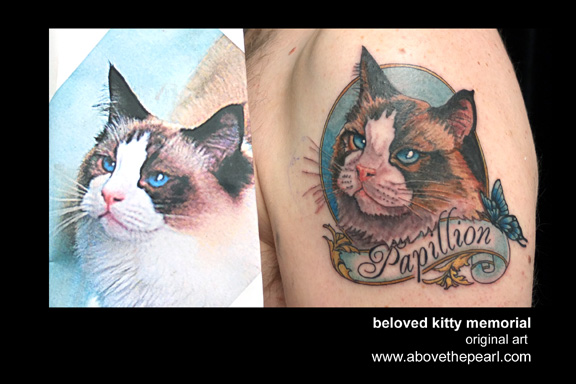 Kitty Memorial Tattoo