here are some works in progress…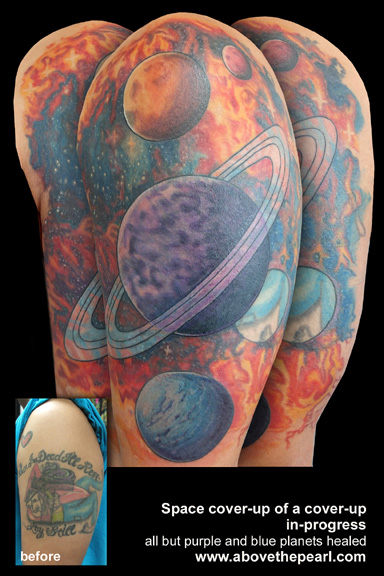 a space tattoo cover up of a cover up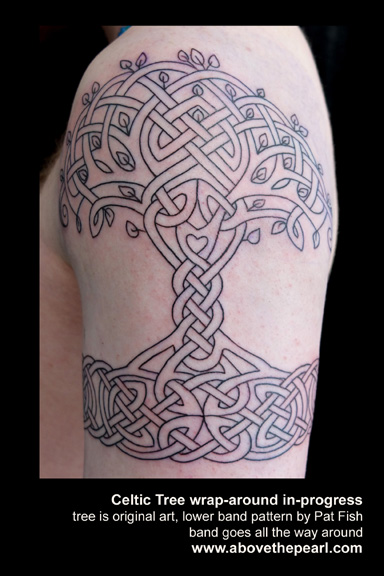 progress on the celtic tree.
This is my clients first tattoo…. going all the way around the arm, one tough guy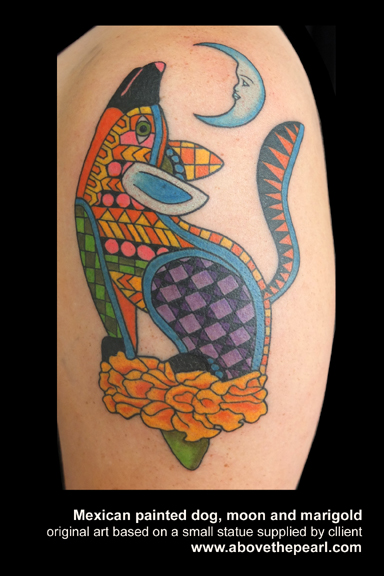 Mexican painted dog tattoo, patterned after a small statue.
so many little details and colors!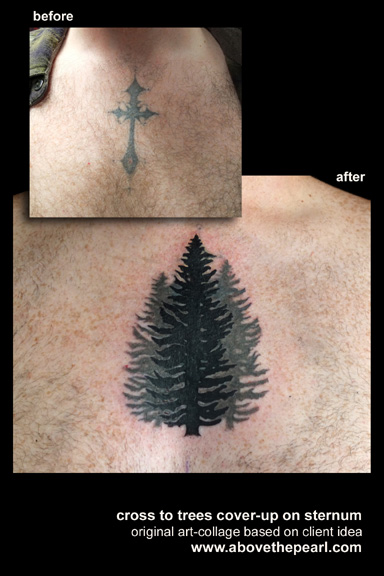 cover up of an old cross tattoo on the sternum.
Sometimes there's a change of faith over one's lifetime.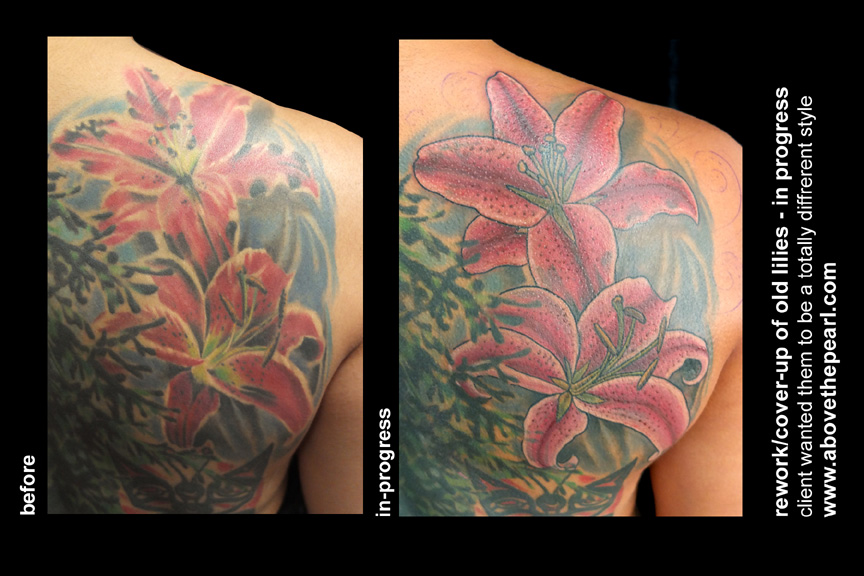 rework of lilllies. my client hated the way the original work turned out, done by someone else, and asked for them to be redone in my "style"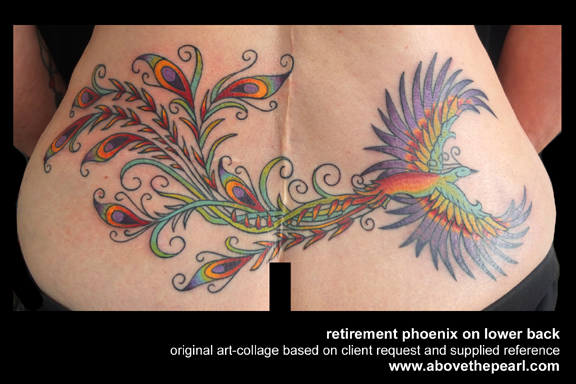 Low back phoenix/scar cover (on the left side hip) This is a retirement gift tattoo, at 60. You are never too old to get a tattoo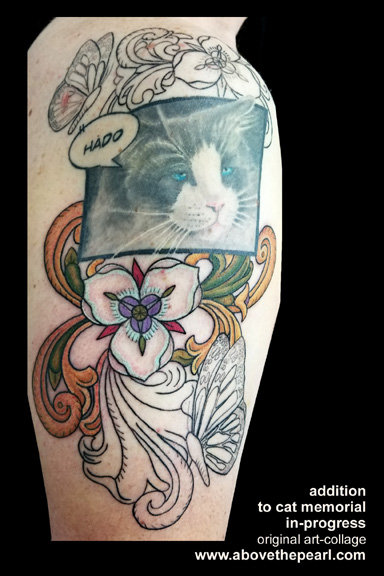 In progress work on a cat memorial tattoo.