Welcome to
Above the Pearl Tattoo, LLC.
A Private Tattoo Studio in Portland, Oregon, since 2007.
 by appointment only

---
Above the Pearl Tattoo
RE: COVID-19 Temporary Closure
click here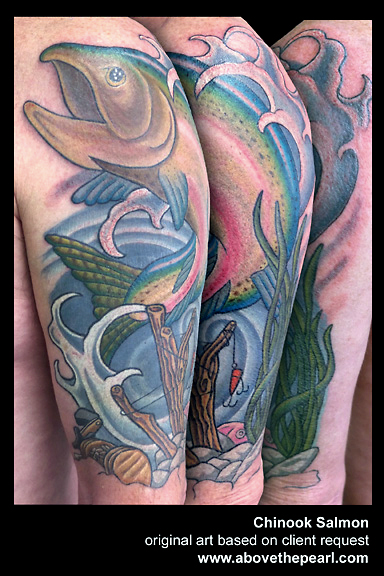 Some of our tattoo specialties include Custom Tattoos, Cover Ups, Reworks, Mastectomy Work, Scar Camouflage/Cover, Sobriety Milestones, First Timers, the Seasoned Collector, and the Gracefully Aging.
Above the Pearl Tattoo is a private, APPOINTMENT ONLY Portland Tattoo Studio.
A State-licensed, inspected space that is sterile, friendly, upscale, in a bright, professional building, with parking, a coffee shop downstairs, and all inks are vegan-friendly.
Above the Pearl Tattoo is located in Historic Milwaukie, Oregon, just minutes from Downtown Portland.
Above the Pearl Tattoo got its start in 2007 in NW Portland Oregon, just above Portland's Pearl District, and relocated to downtown Milwaukie, Oregon in 2014. The studio got its name from an item on the menu at Emanon Cafe, called the 'Above the Pearl Scramble'.
Meet the Artist: Tanya Magdalena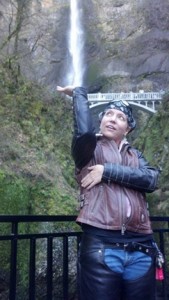 I am a sober, well-rounded artist, working within many mediums and disciplines. My love affair with tattoos began in 1986, at the age of 14. I got my first tattoo in 1988. After receiving my bachelors degree in Graphic Design from CSU Chico, and spending 15 years in the graphic design field, I was ready to pursue my childhood dream of being a tattoo artist. In 2005 I got my tattoo education/apprenticeship from my teacher and mentor, the infamous Rio DeGennaro, learning the art and craft of tattoo, along with the strictest tattooing and sanitation regulations in the world. Rio had been tattooing since 1962. Like his father before him, he worked down on the Pike in Long Beach, California with Bert Grim, among others. Rio passed away in June of 2014 at the age of 73, but his legacy lives on.
"Tanya is that rare combination of Old-School Respect and New-School Talent."
—MaryJane Haake, Master tattooist