Welcome to Above the Pearl Tattoo, LLC!
My name is Tanya Magdalena – the Bellydancing Tattoo Artist,
This is my studio.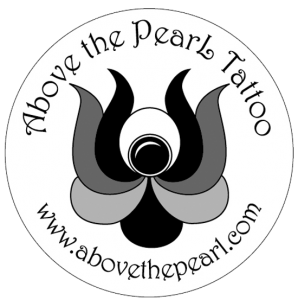 Above the Pearl Tattoo Studio, since 2007.
Above the Pearl Tattoo was originally located in NW Portland from 2007-2014.
In 2014, the studio was relocated to Historic Downtown Milwaukie, Oregon,  located just minutes from Downtown Portland. It is a private, appointment-only, state-licensed, sterile, friendly, and upscale tattoo studio in a big, bright professional building, with parking, and a coffee shop downstairs.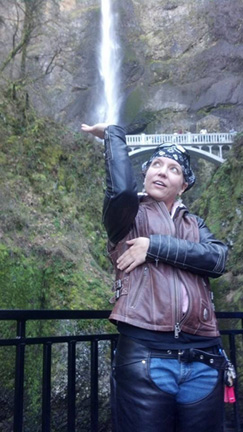 "Tanya is a rare combination of Old-School Respect and New-School Talent."
–MaryJane Haake
About Tanya Magdalena:
I am a well-rounded artist, working within many mediums and disciplines. Award Winning tattoos, drawing, painting, graphic, web and publication design, sewing, bellydancing, stained glass and stained glass pattern-making, jewelry, and leather working, and the Zen-Art of motorcycle maintenance. I earned my Bachelor of Arts Degree in Communications: Graphic & Publication Design from California State University, Chico in 1994. In 1997, I moved to Portland, Oregon, and make quick work of the corporate ladder, rapidly earning myself a position as a Senior Designer at Xerox Corporation. In 2003 I "lost my taste" for the corporate culture, and have since devoted my passion and talents, to operating a successful tattoo business, and other artistic pursuits, bringing happiness to myself and those whom my art touches.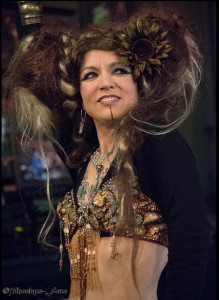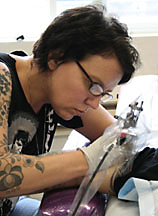 Tanya Magdalena Bellydance and Tattooing
photos by Phoebus Foto and V. Valenza
My love affair with tattoos began in 1986, at the age of 14. I got my first tattoo in 1988. After going to college, and spending 15 years in the graphic design field, I was ready to pursue my childhood dream of being a tattoo artist. In 2005 I got my tattoo education/apprenticeship from my teacher and mentor, the infamous Rio DeGennaro, learning the art and craft of tattoo, along with the strictest tattooing and sanitation regulations in the world. Rio had been tattooing since 1962. Like his father before him, he worked down on the Pike in Long Beach, California with Bert Grim, among others. Rio passed away in June of 2014 at the age of 73, but his legacy lives on.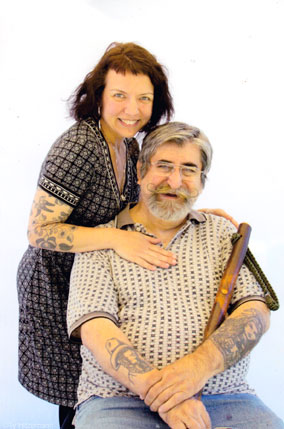 Tanya Magdalena and Rio Degennaro
photo by Ty Hitzman
Since September 2007, Above the Pearl Tattoo, LLC was awarded Best of Citysearch Tattoo Portland 2009 and 2011, in 2013 was featured in Bob Baxter's Tattoo Road Trip: The Best of Oregon, and continues to gather rave reviews from clients.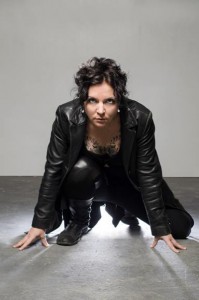 photo by Circle 23 Photography
Please contact me at tanya@abovethepearl.com
and lets see what I can do for you!