Breast cancer survivors are strong people. I can help complete the journey/reconstruction process for both reconstructed and non-reconstruction mastectomies, both artistic and literal. Please know this page contains images that may be offensive to sensitive viewers. I offer areola repigmentation, and can supply the necessary paperwork for clients to submit to their insurance companies. Scars generally need to be over a year old and have turned back to your normal skin color.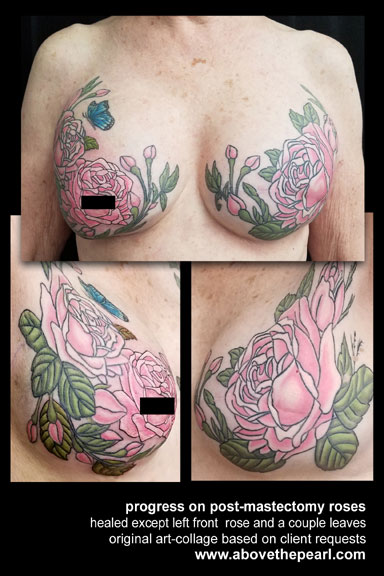 roses over reconstruction mastectomy scars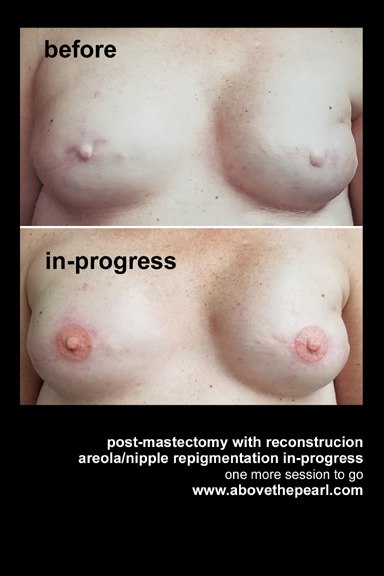 aerola repigmentation/reconstruction by Tanya Magdalena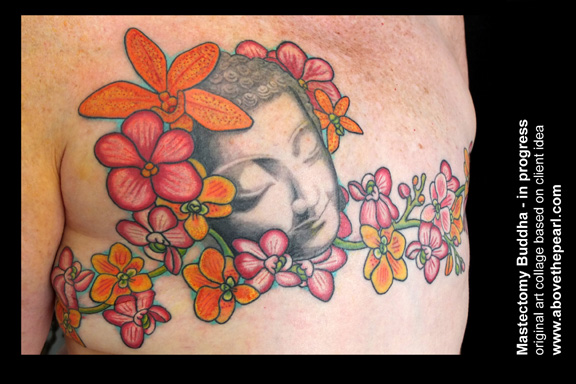 Buddha and orchids mastectomy scar camouflage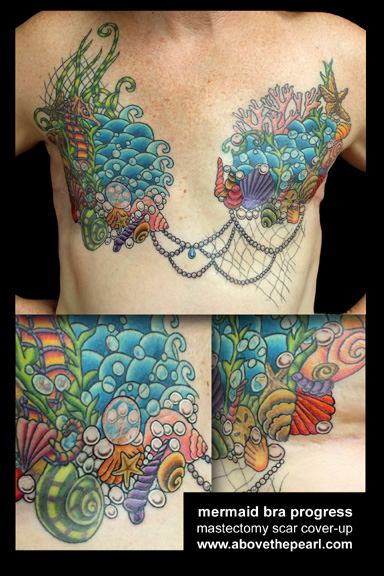 Mermaid bra mastectomy scar cover-up

rose cover-up of surgical scar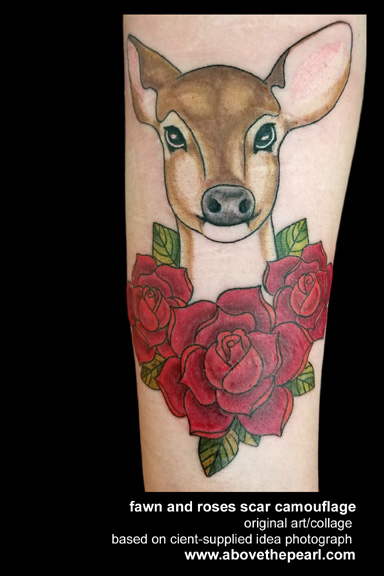 self-harm scar camouflage
Please see my Blog Page for the latest tattoos in progress!
please use the contact/scheduling form to schedule a consultation appointment.