Celtic tattoos are timeless. They require focus and a high level of concentration, which is my passion. Celtic tattoos should be large and simple for the tattoo to stand the test of time. Larger work can accommodate higher levels of detail.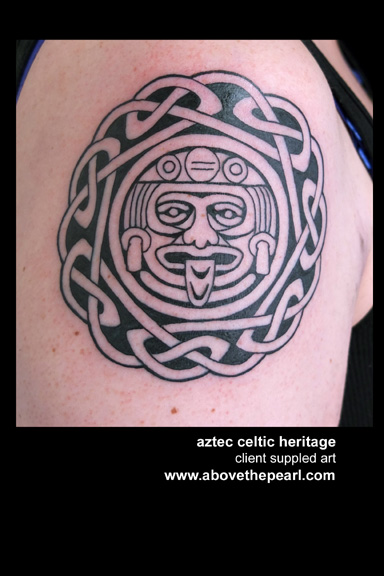 a merge of Aztec and Celtic heritage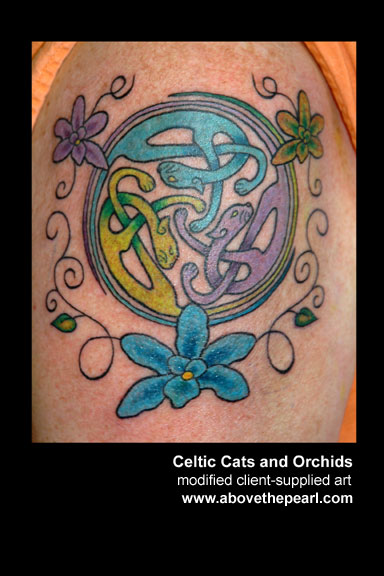 Color Celtic Cats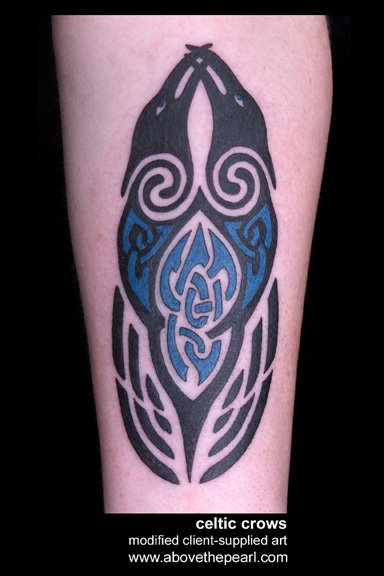 Celtic Crows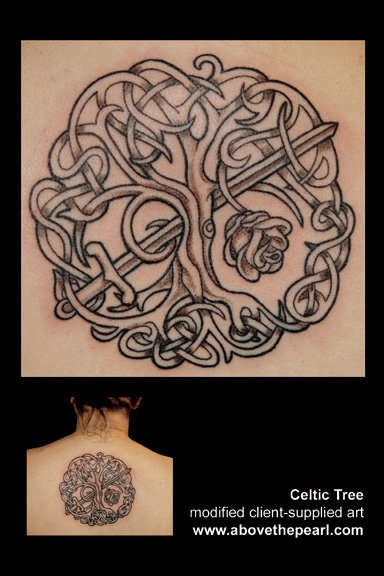 Celtic Tree
Original Celtic fox, swans and hearts specifically designed for my client based on their request for matching wedding tattoos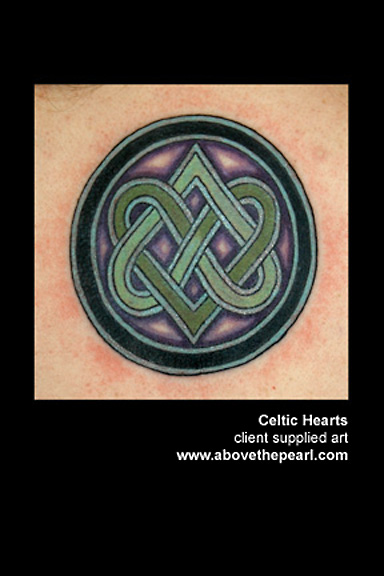 Celtic Hearts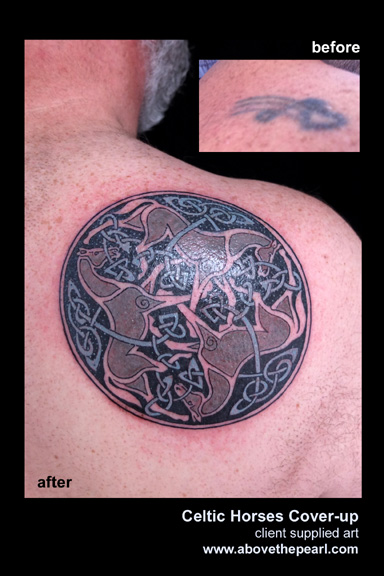 Celtic Horses includes a cover-up.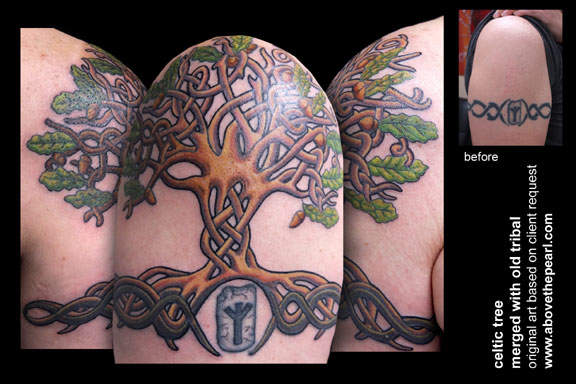 Celtic Tree merging roots with an old tattoo.
Please see my Blog Page for the latest tattoos in progress!