Color tattoos are beautiful. Bold and bright, or muted and subtle, they are a wonderful adornment to an already beautiful canvas. Click here to schedule a consultation appointment. Let's see what I can do for you!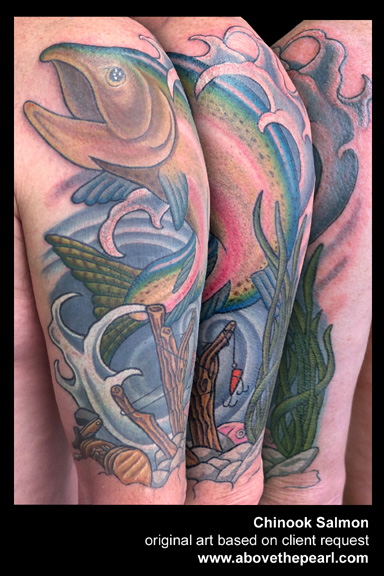 Chinook Salmon Tattoo by Tanya Magdalena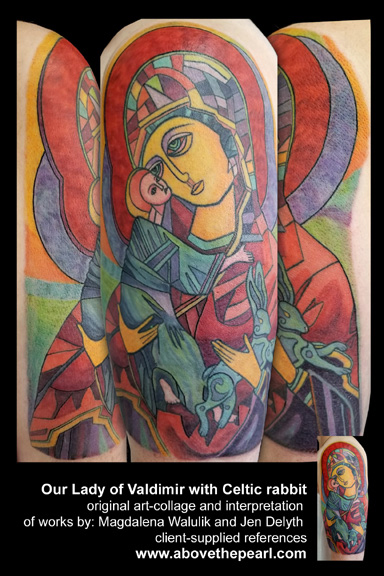 Our Lady of Vladimir by Tanya Magdalena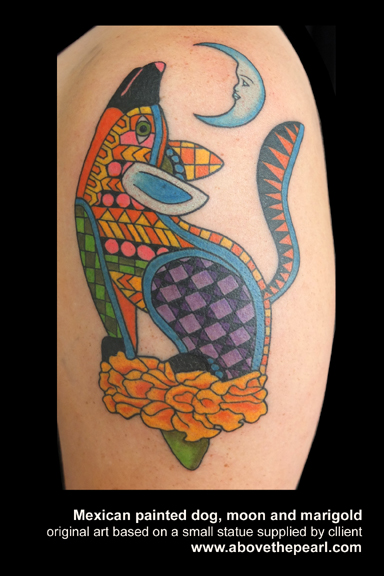 Mexican Hand-painted dog tattoo by Tanya Magdalena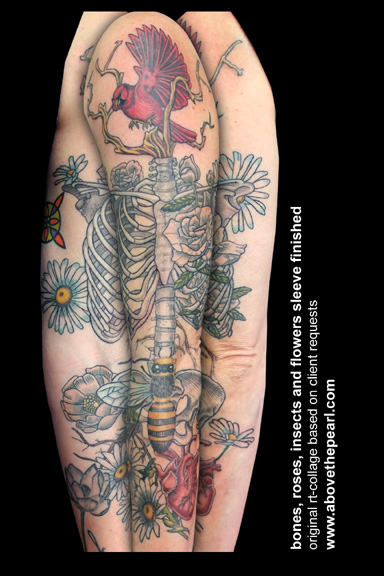 Bones, flowers, insects, birds, and a heart. An original collage built from client requests.
Each piece represents a family member. by Tanya Magdalena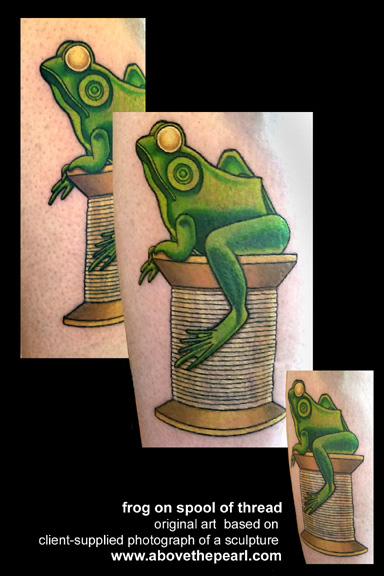 Frog on a spool of thread. Original artwork created form a client-supplied photograph of a sculpture.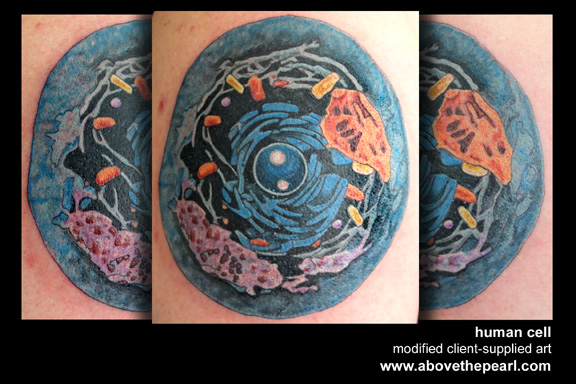 Human Cell Tattoo by Tanya Magdalena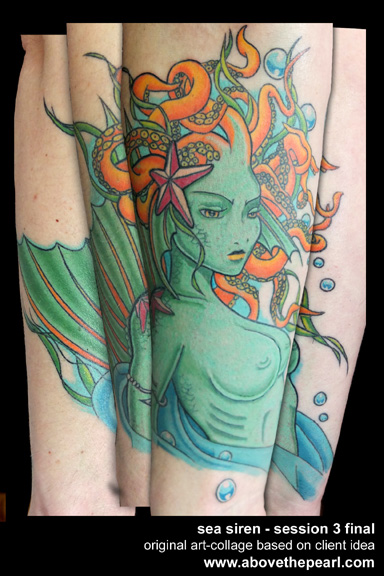 Sea Siren Mermaid Tattoo by Tanya Magdalena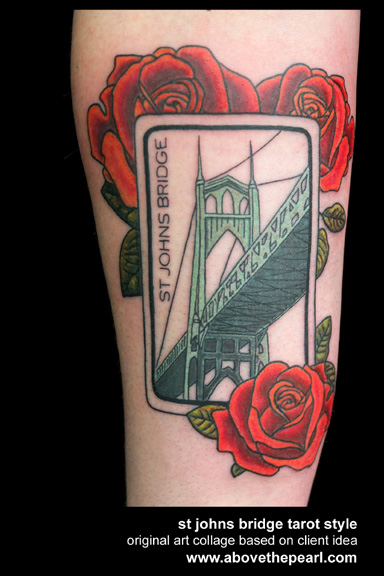 St Johns Bridge tattoo by Tanya Magdalena

Dragonfly Tattoo by Tanya Magdalena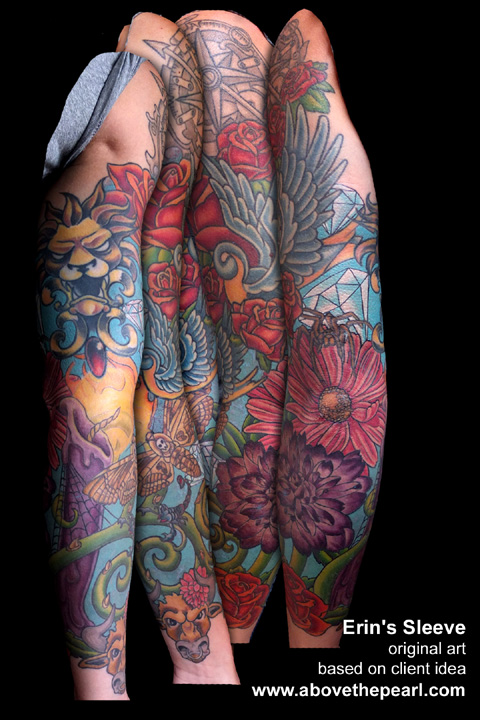 Color Sleeve Tattoo by Tanya Magdalena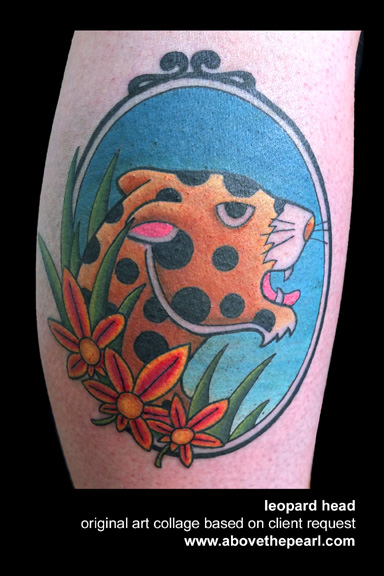 Leopard Head by Tanya Magdalena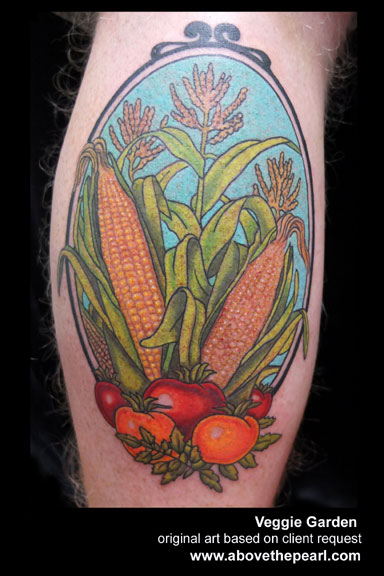 Veggie Garden Tattoo by Tanya Magdalena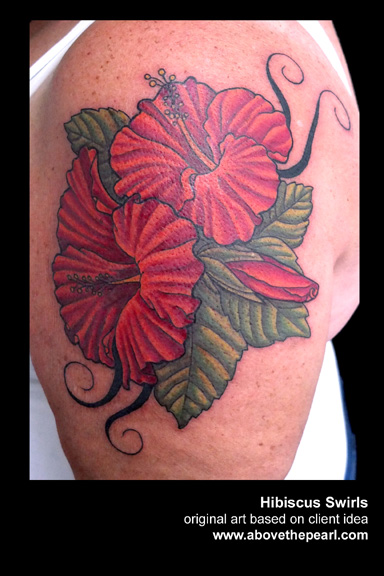 Hibiscus Tattoo by Tanya Magdalena

Kalocsa Flower by Tanya Magdalena
Please see my Blog Page for the latest tattoos in progress!
Please use the contact/scheduling form to schedule a consultation appointment