Here's some more recent tattoos…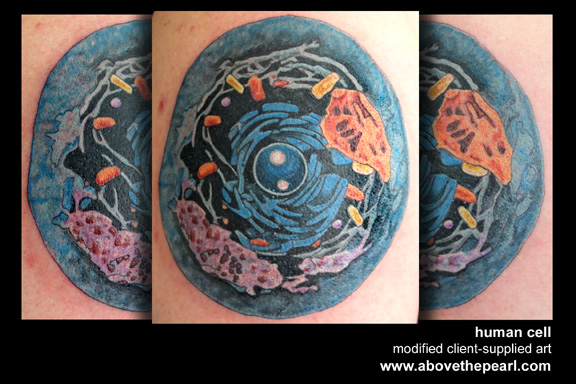 human cell tattoo by Tanya Magdalena
I merged a bunch of reference photos to create this representation of a human cell. Fun and challenging!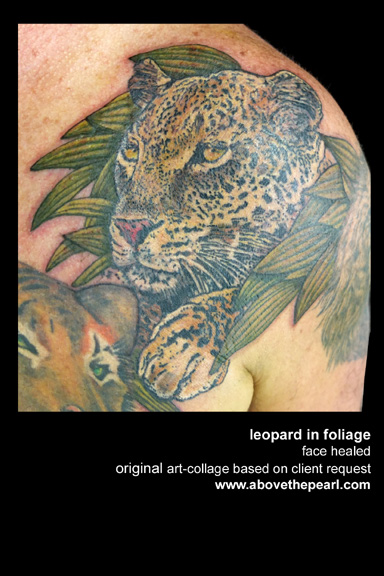 finished up the leopard tattoo by Tanya Magdalena.
the leopard is healed, the leaves are new.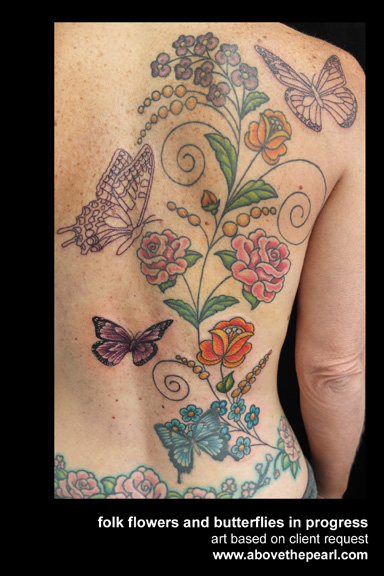 in-progress folk flowers and butterflies by Tanya Magdalena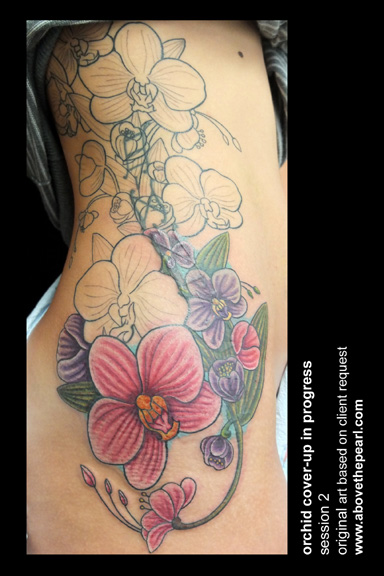 session two on a huge orchid side-piece cover-up of roman numerals.
my client is a trooper. ouch!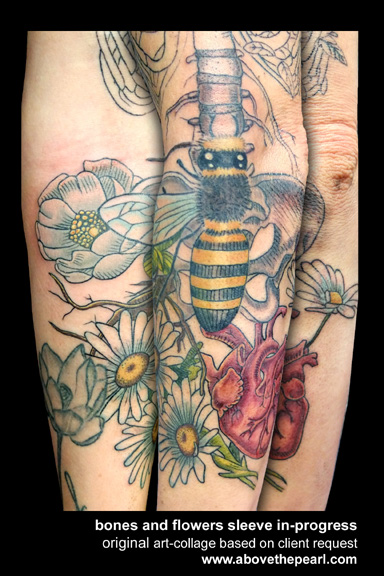 here's session two on the bones and flowers sleeve by Tanya Magdalena