Here are some recent tattoos by Tanya Magdalena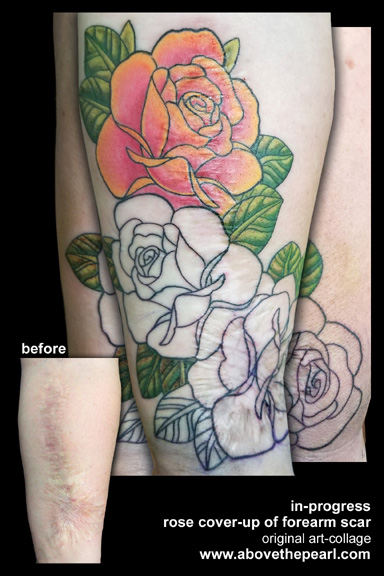 An in-progress scar cover-up tattoo of roses for my client who has a massive forearm scar that she wanted covered, to be able to move forward in her life.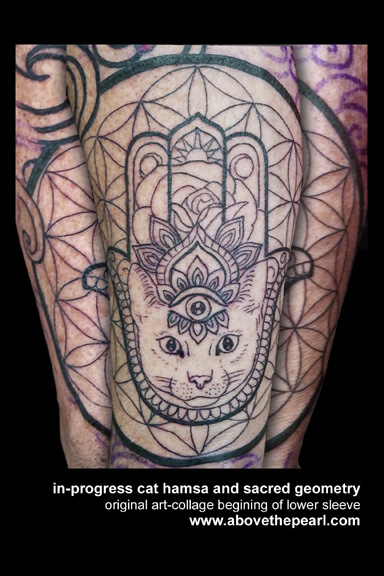 here is the beginning of the lower section of a Buddhist-inspired sleeve on a client with lots of sun damage.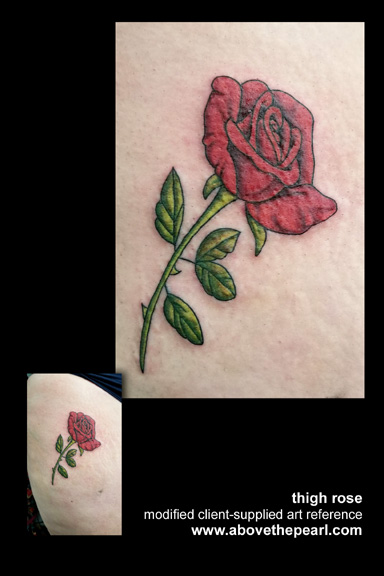 and a rose on a thigh.